Wednesday, 02 February 2022
Monacis collections at Myplant & Garden - International Green Expo 23-25/2/2022
After the success achieved in 2019, Monacis returns to Myplant & Garden - International Green Expo 2022. We will be present with Rome and Cromia vases and Comfy and Table furniture collections, both in the standard and in the Bright versions.
Myplant & Garden - International Green Expo is the most important professional horticulture and garden exhibition in Italy.
It will be held at Fiera Milano from 23 to 25 February 2022
A leading reference in the Italian and international B2B market of the garden sector
Since the first edition, Myplant & Garden - International Green Expo has been the leading reference in the Italian and international B2B market of the garden sector.
With a solid green tradition, Myplant & Garden welcomes companies that promote innovative and sustainable solutions, inspired by criteria of circularity and environmental protection.
The 2022 edition is particularly rich in news and responds to the many requests for expansion by exhibitors and visitors.
Myplant & Garden 2022 enjoys the patronage of the Ministry of Agriculture and Forestry, and other important institutional partnerships such as Regione Lombardia, Confagricoltura, Associazione Florovivaisti Italiani and many others.
The vases of the Rome and Cromia collections
In the sector dedicated to vases, visitors can see the quality of the materials and the originality of the design of our Rome and Cromia collections.
In fact, all the lines of the Monacis catalog enhance the aesthetics of the vase as a piece of furniture with a wide choice of colors, shapes and sizes. 
In addition, they enhance its functionality with state-of-the-art construction features that make them products of excellence for both domestic and professional use.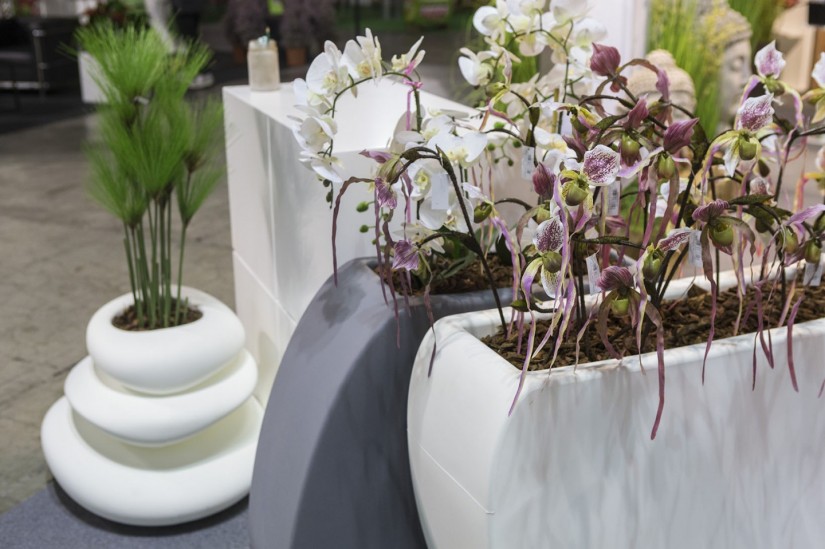 The furnishing accessories of the Comfy and Table collections
The key part of the Myplant & Garden lies in the furnishings and accessories for gardens, terraces, swimming pool and any type of green outdoor environment.
In this area, the Monacis proposals of the Comfy and Table collections find their best place: armchairs, seats and tables designed to relax and welcome friends and guests in indoor and outdoor spaces. 
All the solutions, both in the standard and Bright version, equipped with internal lighting, represent the best expression of the synergy between aesthetic taste, design and outdoor comfort.

WE PRODUCE HIGH QUALITY POLYETHYLENE DESIGN ITEMS FOR INDOOR AND OUTDOOR