Thursday, 11 February 2021
All the news of the catalogue Monacis 2021
The new Monacis 2021 catalogue introduces some interesting novelties regarding some of its most successful products.
These are new accessories that, without sacrificing the unmistakable style of the Monacis brand, make its solutions even more practical and versatile.
These enhancements complement the entire range of furnishing accessories and lighting systems for the garden, the home or accommodation facilities.
Rechargeable solar energy system for the Bright collection
The solar-powered rechargeable system for the Bright collection is the most important novelty in the Monacis 2021 catalogue. 
All the articles of the Bright line, in addition to the traditional electric cable, have always a rechargeable battery system that allows you to use the products of the bright line in any point of the indoor or outdoor environment. 
From today, the entire range of vases, seats and tables of the collection is equipped with an optional charging system through a small photovoltaic system, perfectly integrated into the product.
The items that incorporate the new solar-powered device have the same functions that can be managed by remote control: change colors, adjust the intensity and activate the light effects.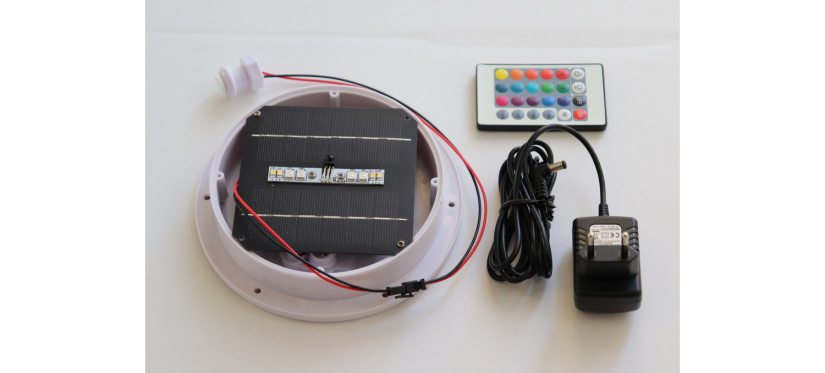 Leather cushions for the Moon seat
The Moon seat, thanks to its sinuous curves and its sober line that adapts to any type of environment, has always been one of the most successful articles in the Monacis catalogue.
In fact, in addition to living and common areas of bed & breakfasts and accommodation facilities, it is the ideal solution to furnish gardens and terraces with style and comfort.
From today, Moon seats are even more comfortable thanks to the optional cushion in first quality leather, available in white or grey versions, to adapt perfectly to the look of the environment.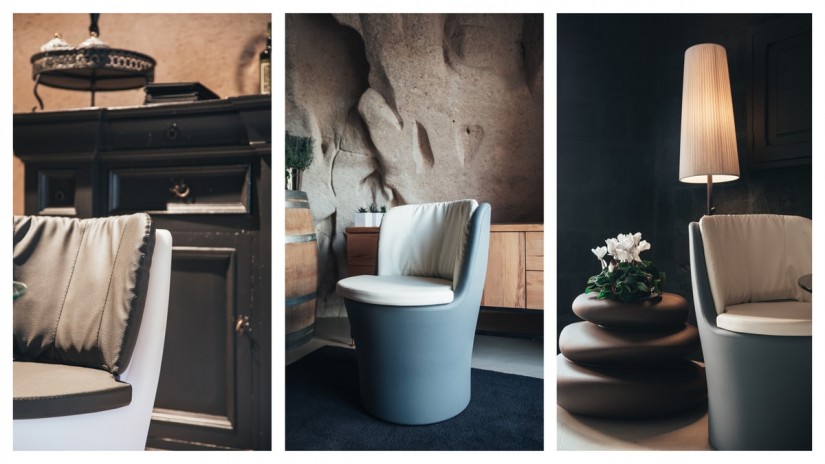 Metal structures for Cube vases and Youcube risers
If the Moon armchair has immediately won the favor of the market thanks to its soft and rounded lines, the items of the line Cube and Youcube are appreciated especially for their strong and edgy profile. 
Their square shape and impeccable design, effectively enhances any domestic or commercial space. 
The new supporting metal structures, available in two different sizes, further expand the possibility of constructing new and original geometries of furniture.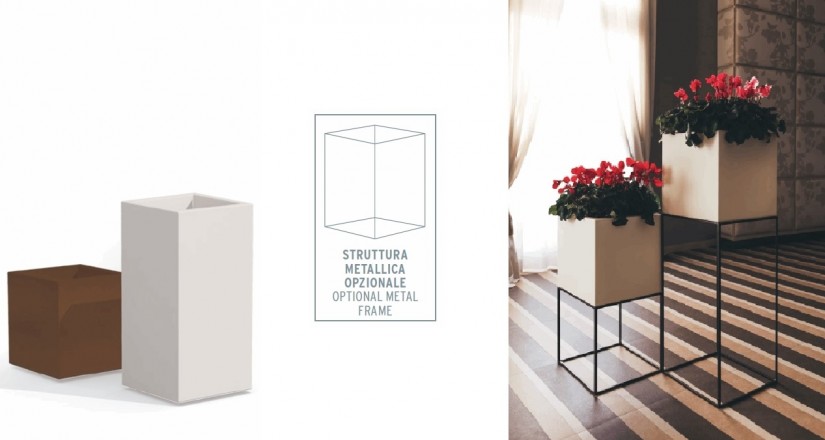 Saucer for the Matera planter
The Matera planter is a classic with an unmistakable square design, perfectly combined with other items such as Cube and Youcube. Their combination, combining different colors and heights, allows you to create compositions with a modern and elegant look.
It is now possible to use the Matera planter with greater ease even in homes and shops. In fact, the new saucer, available in all the color variations provided for the planter, completes the aesthetics and allows you to place it even on the finest floors. 
In addition, by retaining water, it provides the soil contained in the pot with the right moisture, creating a beneficial microclimate for the plant. This aspect is very important especially in winter, when the heating is on, or in summer, when the temperatures are higher. 

WE PRODUCE HIGH QUALITY DESIGN POLYETHYLENE ARTICLES FOR INDOOR AND OUTDOOR